"Little Mistress Chicken" first appeared in serial form in The Youth's Companion.
It was republished in 1913 and 1925, reprinted in 1993 by
The National Society of The Colonial Dames of America. The 1993 publication
can be checked out at the South Carolina State Library Call # S.C. 398.2 ROSE.
As far as I know, there is no Copyright for this book. Please let me know if it is
copyrighted so that I can remove this link.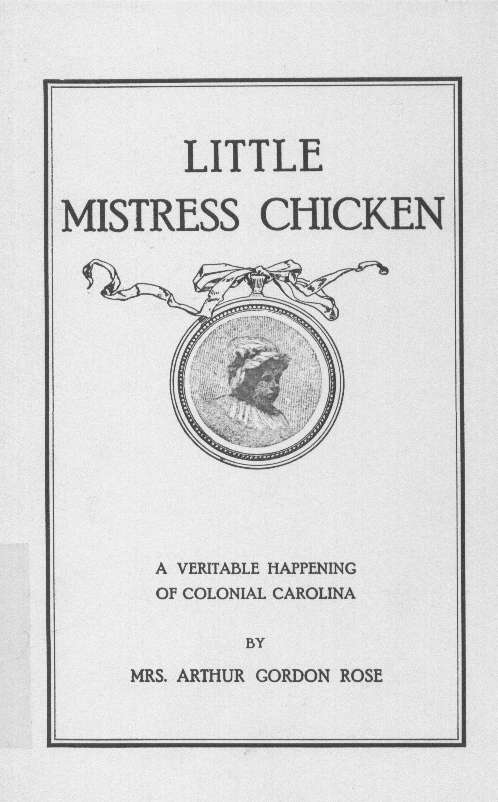 Illustrations by Alice Barber Stevens.


            LITTLE MISTRESS CHICKEN
   A Veritable Happening in Colonial Carolina
          By Mrs. Arthur Gordon Rose

---
| HOME |