Charles "Charlie" McDuffie COOK home abt. 1915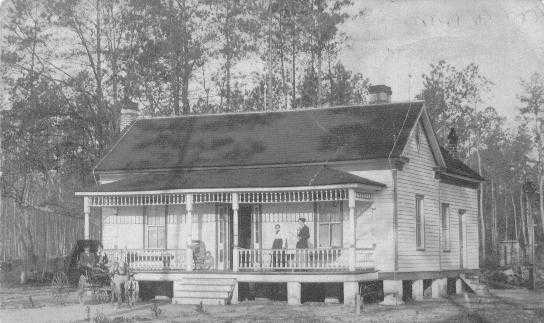 This is the house that Charlie COOK was living in when he married Exie Oliva MCCUTCHEON. The photographs above and below are scans of postcards that were sold in the area at that time. Charlie and Exie are sitting in the buggy in front. Standing on the porch are two school teachers that were boarding there. On the porch behind the buggy is a Charleston Jogging Board. The house was located between Lake City and the Pergamus Church. To find the location, from Lake City, take Morris Street West, past Cook Cemetery and just into Williamsburg County where the road becomes New Zion Road.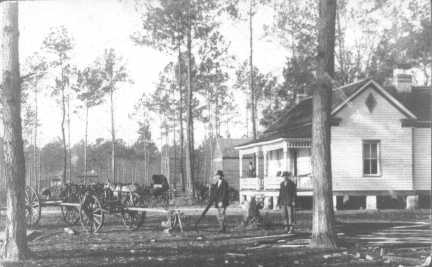 One of the two men in the foreground is J. Douglas MORRIS, the second husband of Letishu "Tissa" COOK (Charlies sister). In the distant background is their home, with smoke rising from the chimney..
Charlie sold the house in 1917 to Willie Capers KELLY who's wife was Launa MOORE. See Williamsburg Deed book A13, page 7. The house was built on land that had been inherited from the MOORE family through Charlies Grandmother, Sarah Ann "Mohala" MOORE.
---
| HOME|