Robert Abraham COOK family 1913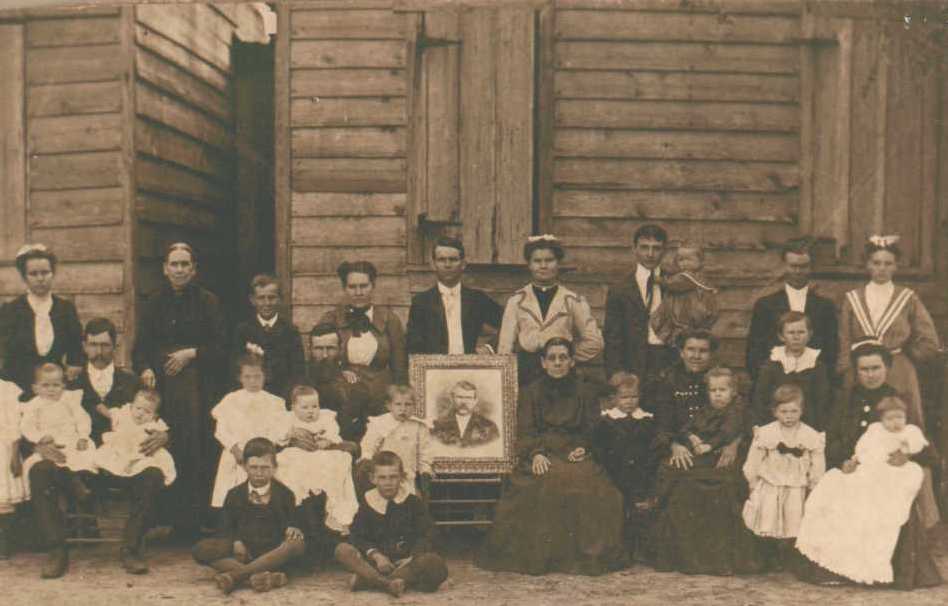 The Robert Abraham COOK family in front of his house that was at Barrineau Crossroads. Standing on the left end is Martha Drucilla COOK. The photgraph on the chair in the middle is of Robert Abraham COOK. Sitting side of the photograph, dressed in black is his wife, Martha "Ma" Jane BARRINEAU. Standing directly behind the photograph is Charles "Charlie" McDuffie COOK. Standing beside Charlie is his sister Hattie Jane COOK. Charlie and Hattie were the only unmarried children when this picture was taken.
Note that the kitchen is the detached building to the left. One of the windows in the background is were a cow stuck her head through the window one Sunday and started eating the mattress upon which Robert Abraham COOK was sleeping. This startled and upset Robert so much that he had a stroke when he lead the cow back to pasture. He died later.
---
| HOME|